| SLIDE # | 1 |
| --- | --- |
| SLIDE SOURCE - [ see reference sheet below ] | PedersenToyota_slides_1510x415_cpo_416275.jpg |
| SLIDE TOP TEXT - [ text or html ] | <a style="letter-spacing:2px;"></a> |
| SLIDE TOP COLOR - [ hex/class ] | #FFFFFF |
| SLIDE TOP CLASSES - [ see reference sheet below ] | font3 |
| SLIDE TOP HEIGHT - [ 1%-100%- so top+mi+cta = 100 ] | 20% |
| SLIDE MID TEXT - [ text or html ] | |
| SLIDE MID COLOR - [ hex/class ] | #FFFFFF |
| SLIDE MID CLASSES - [ see reference sheet below ] | font8 font-secondary |
| SLIDE MID HEIGHT - [ 1%-100%- so top+mi+cta = 100 ] | 50% |
| SLIDE BUTTON LABEL | |
| SLIDE BUTTON LINK | used/certified-preowned-inventory.html |
| SLIDE BUTTON TARGET NEW TAB - [ yes/no ] | |
| SLIDE BUTTON CLASS - [ e.g. btn-primary ] | btn-primary |
| SLIDE BUTTON HEIGHT - [ 1%-100%- so top+mi+cta = 100 ] | 30% |
| SLIDE HTML POSITION CLASS - [ see reference sheet] | v-center-half h-center-full |
| SLIDE INDICATOR NAME - [ if textual indicator is enabled ] | |
| SLIDE # | 3 |
| --- | --- |
| SLIDE SOURCE - [ see reference sheet below ] | PedersenToyota_slides_1510x415_2018Tacoma_418058.jpg |
| SLIDE TOP TEXT - [ text or html ] | <a style="letter-spacing:2px;"></a> |
| SLIDE TOP COLOR - [ hex/class ] | #FFFFFF |
| SLIDE TOP CLASSES - [ see reference sheet below ] | font3 |
| SLIDE TOP HEIGHT - [ 1%-100%- so top+mi+cta = 100 ] | 20% |
| SLIDE MID TEXT - [ text or html ] | |
| SLIDE MID COLOR - [ hex/class ] | #FFFFFF |
| SLIDE MID CLASSES - [ see reference sheet below ] | font8 font-secondary |
| SLIDE MID HEIGHT - [ 1%-100%- so top+mi+cta = 100 ] | 50% |
| SLIDE BUTTON LABEL | |
| SLIDE BUTTON LINK | specials/factory-incentives.html |
| SLIDE BUTTON TARGET NEW TAB - [ yes/no ] | |
| SLIDE BUTTON CLASS - [ e.g. btn-primary ] | btn-primary |
| SLIDE BUTTON HEIGHT - [ 1%-100%- so top+mi+cta = 100 ] | 30% |
| SLIDE HTML POSITION CLASS - [ see reference sheet] | v-center-half h-center-full |
| SLIDE INDICATOR NAME - [ if textual indicator is enabled ] | |
| SLIDE # | 5 |
| --- | --- |
| SLIDE SOURCE - [ see reference sheet below ] | PedersenToyota_slides_1510x415_TSS_398491.jpg |
| SLIDE TOP TEXT - [ text or html ] | <a style="letter-spacing:2px;"></a> |
| SLIDE TOP COLOR - [ hex/class ] | #FFFFFF |
| SLIDE TOP CLASSES - [ see reference sheet below ] | font3 |
| SLIDE TOP HEIGHT - [ 1%-100%- so top+mi+cta = 100 ] | 20% |
| SLIDE MID TEXT - [ text or html ] | |
| SLIDE MID COLOR - [ hex/class ] | #FFFFFF |
| SLIDE MID CLASSES - [ see reference sheet below ] | font8 font-secondary |
| SLIDE MID HEIGHT - [ 1%-100%- so top+mi+cta = 100 ] | 50% |
| SLIDE BUTTON LABEL | |
| SLIDE BUTTON LINK | new/toyota-safety-sense.html |
| SLIDE BUTTON TARGET NEW TAB - [ yes/no ] | |
| SLIDE BUTTON CLASS - [ e.g. btn-primary ] | btn-primary |
| SLIDE BUTTON HEIGHT - [ 1%-100%- so top+mi+cta = 100 ] | 30% |
| SLIDE HTML POSITION CLASS - [ see reference sheet] | v-center-half h-center-full |
| SLIDE INDICATOR NAME - [ if textual indicator is enabled ] | |
| SLIDE # | 7 |
| --- | --- |
| SLIDE SOURCE - [ see reference sheet below ] | PedersenToyota_slides_1510x415_express_maintenance_353893_1_.jpg |
| SLIDE TOP TEXT - [ text or html ] | <a style="letter-spacing:2px;"></a> |
| SLIDE TOP COLOR - [ hex/class ] | #FFFFFF |
| SLIDE TOP CLASSES - [ see reference sheet below ] | font3 |
| SLIDE TOP HEIGHT - [ 1%-100%- so top+mi+cta = 100 ] | 20% |
| SLIDE MID TEXT - [ text or html ] | |
| SLIDE MID COLOR - [ hex/class ] | #FFFFFF |
| SLIDE MID CLASSES - [ see reference sheet below ] | font8 font-secondary |
| SLIDE MID HEIGHT - [ 1%-100%- so top+mi+cta = 100 ] | 50% |
| SLIDE BUTTON LABEL | |
| SLIDE BUTTON LINK | service-and-parts/toyota-express-maintenance.html |
| SLIDE BUTTON TARGET NEW TAB - [ yes/no ] | |
| SLIDE BUTTON CLASS - [ e.g. btn-primary ] | btn-primary |
| SLIDE BUTTON HEIGHT - [ 1%-100%- so top+mi+cta = 100 ] | 30% |
| SLIDE HTML POSITION CLASS - [ see reference sheet] | v-center-half h-center-full |
| SLIDE INDICATOR NAME - [ if textual indicator is enabled ] | |
| SLIDE # | 2 |
| --- | --- |
| SLIDE SOURCE - [ see reference sheet below ] | PedersenToyota_slides_1510x415_2018Highlander_418058.jpg |
| SLIDE TOP TEXT - [ text or html ] | <a style="letter-spacing:2px;"></a> |
| SLIDE TOP COLOR - [ hex/class ] | #FFFFFF |
| SLIDE TOP CLASSES - [ see reference sheet below ] | font3 |
| SLIDE TOP HEIGHT - [ 1%-100%- so top+mi+cta = 100 ] | 20% |
| SLIDE MID TEXT - [ text or html ] | |
| SLIDE MID COLOR - [ hex/class ] | #FFFFFF |
| SLIDE MID CLASSES - [ see reference sheet below ] | font8 font-secondary |
| SLIDE MID HEIGHT - [ 1%-100%- so top+mi+cta = 100 ] | 50% |
| SLIDE BUTTON LABEL | |
| SLIDE BUTTON LINK | specials/factory-incentives.html |
| SLIDE BUTTON TARGET NEW TAB - [ yes/no ] | |
| SLIDE BUTTON CLASS - [ e.g. btn-primary ] | btn-primary |
| SLIDE BUTTON HEIGHT - [ 1%-100%- so top+mi+cta = 100 ] | 30% |
| SLIDE HTML POSITION CLASS - [ see reference sheet] | v-center-half h-center-full |
| SLIDE INDICATOR NAME - [ if textual indicator is enabled ] | |
| SLIDE # | 4 |
| --- | --- |
| SLIDE SOURCE - [ see reference sheet below ] | PedersenToyota_slides_1510x415_jump_start_your_heart_415792.jpg |
| SLIDE TOP TEXT - [ text or html ] | <a style="letter-spacing:2px;"></a> |
| SLIDE TOP COLOR - [ hex/class ] | #FFFFFF |
| SLIDE TOP CLASSES - [ see reference sheet below ] | font3 |
| SLIDE TOP HEIGHT - [ 1%-100%- so top+mi+cta = 100 ] | 20% |
| SLIDE MID TEXT - [ text or html ] | |
| SLIDE MID COLOR - [ hex/class ] | #FFFFFF |
| SLIDE MID CLASSES - [ see reference sheet below ] | font8 font-secondary |
| SLIDE MID HEIGHT - [ 1%-100%- so top+mi+cta = 100 ] | 50% |
| SLIDE BUTTON LABEL | |
| SLIDE BUTTON LINK | |
| SLIDE BUTTON TARGET NEW TAB - [ yes/no ] | |
| SLIDE BUTTON CLASS - [ e.g. btn-primary ] | btn-primary |
| SLIDE BUTTON HEIGHT - [ 1%-100%- so top+mi+cta = 100 ] | 30% |
| SLIDE HTML POSITION CLASS - [ see reference sheet] | v-center-half h-center-full |
| SLIDE INDICATOR NAME - [ if textual indicator is enabled ] | |
| SLIDE # | 6 |
| --- | --- |
| SLIDE SOURCE - [ see reference sheet below ] | PedersenToyota_slides_1510x415_46years.jpg |
| SLIDE TOP TEXT - [ text or html ] | <a style="letter-spacing:2px;"></a> |
| SLIDE TOP COLOR - [ hex/class ] | #FFFFFF |
| SLIDE TOP CLASSES - [ see reference sheet below ] | font3 |
| SLIDE TOP HEIGHT - [ 1%-100%- so top+mi+cta = 100 ] | 20% |
| SLIDE MID TEXT - [ text or html ] | |
| SLIDE MID COLOR - [ hex/class ] | #FFFFFF |
| SLIDE MID CLASSES - [ see reference sheet below ] | font8 font-secondary |
| SLIDE MID HEIGHT - [ 1%-100%- so top+mi+cta = 100 ] | 50% |
| SLIDE BUTTON LABEL | Visit Us |
| SLIDE BUTTON LINK | dealer-info/about-us.html |
| SLIDE BUTTON TARGET NEW TAB - [ yes/no ] | |
| SLIDE BUTTON CLASS - [ e.g. btn-primary ] | btn-primary |
| SLIDE BUTTON HEIGHT - [ 1%-100%- so top+mi+cta = 100 ] | 30% |
| SLIDE HTML POSITION CLASS - [ see reference sheet] | v-center-half h-center-full |
| SLIDE INDICATOR NAME - [ if textual indicator is enabled ] | |
| SLIDE # | 1 |
| --- | --- |
| SLIDE SOURCE - [ see reference sheet below ] | |
| SLIDE TOP TEXT - [ text or html ] | |
| SLIDE TOP COLOR - [ hex/class ] | |
| SLIDE TOP CLASSES - [ see reference sheet below ] | |
| SLIDE TOP HEIGHT - [ 1%-100%- so top+mi+cta = 100 ] | |
| SLIDE MID TEXT - [ text or html ] | |
| SLIDE MID COLOR - [ hex/class ] | |
| SLIDE MID CLASSES - [ see reference sheet below ] | |
| SLIDE MID HEIGHT - [ 1%-100%- so top+mi+cta = 100 ] | |
| SLIDE BUTTON LABEL | |
| SLIDE BUTTON LINK | |
| SLIDE BUTTON TARGET NEW TAB - [ yes/no ] | |
| SLIDE BUTTON CLASS - [ e.g. btn-primary ] | |
| SLIDE BUTTON HEIGHT - [ 1%-100%- so top+mi+cta = 100 ] | |
| SLIDE HTML POSITION CLASS - [ see reference sheet] | |
| SLIDE INDICATOR NAME - [ if textual indicator is enabled ] | |
## REFERENCE SHEET FOR SLIDE HTML
SLIDE SOURCE - [ Image name, YoutubeID or HTML5 Video Folder Path ]
- image file name : slide source will be set to the image from the carousel widget at top using its file name - [ e.g. "slide.jpg" ]
- youtube id : slide source will be a youtube video by using its embed id - [ e.g. "Zx7HliE_0-Q" ]
SLIDE TOP/MID CLASSES - [ font1-10, weight1-9, italic, underline, superscript, subscript ]
- font1-10 : sets the size of the text from 1:1 to 10:1 - [ e.g. "font2" ]
- weight1-9 : sets the weight (bold/light) of the text from 100 (lightest) to 900 (boldest) - [ e.g. "weight9" ]
- italic/underline/superscript/subscript : will set the corresponding style
SLIDE HTML POSITION CLASS - [ Vertical & Horizontal sets should be input ]
- Vertical : top, v-center or bottom "-" full, half or third - [ e.g. "top-third" sets the HTML to the top of the slide using a 1/3 of its height ]
- Horizontal : left, h-center or right "-" full, half or third - [ e.g. "h-center-half" sets the HTML to the horizontal center of the slide using half of its width ]
- Vertical & Horizontal = "top-third h-center-half"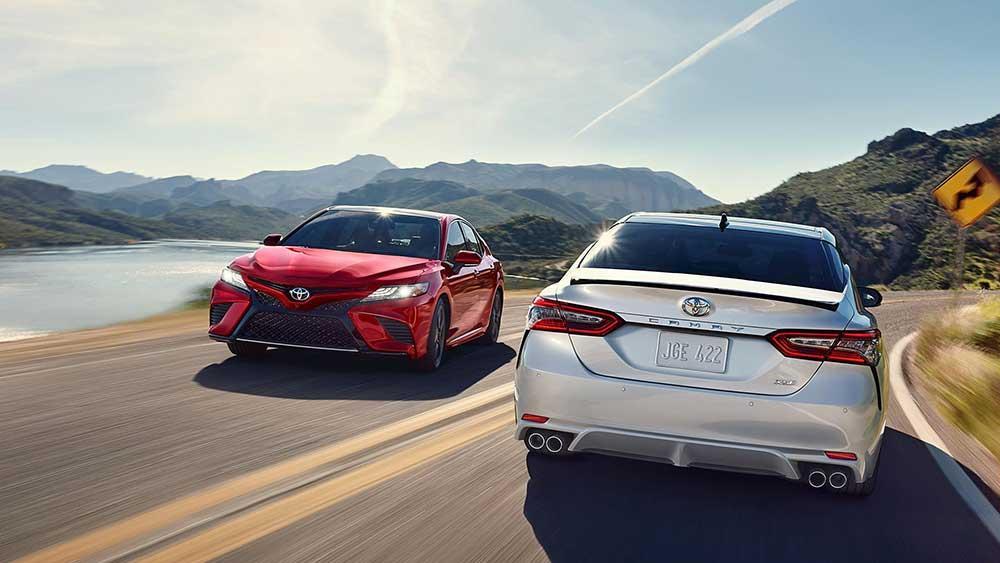 Schedule Service
Need Easy, reliable, affordable service for your car? Come to Pedersen Toyota and schedule a service appointment. We pride ourselves on certified technicians and genuine parts that provide the best service Fort Collins can find. Servicing your makes it simple to keep your vehicle running at its top performance.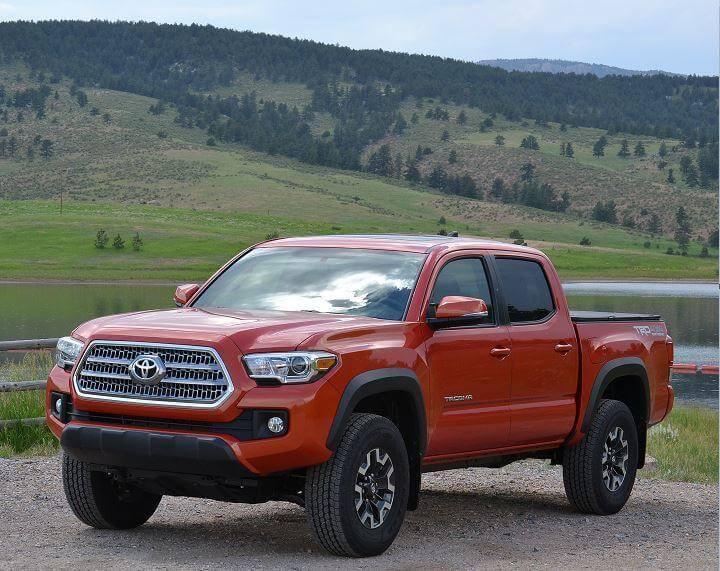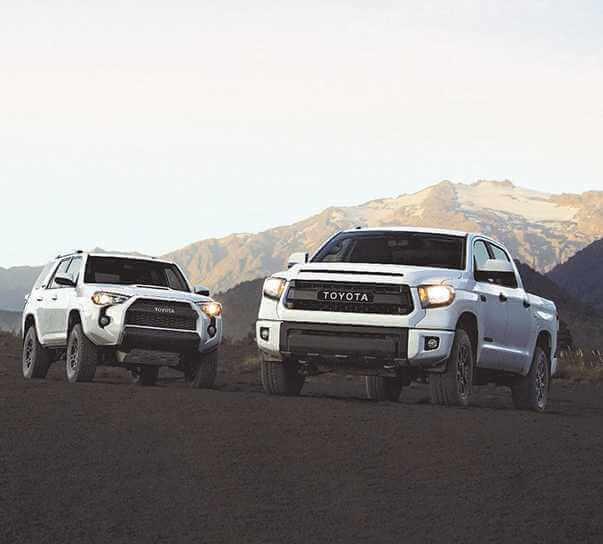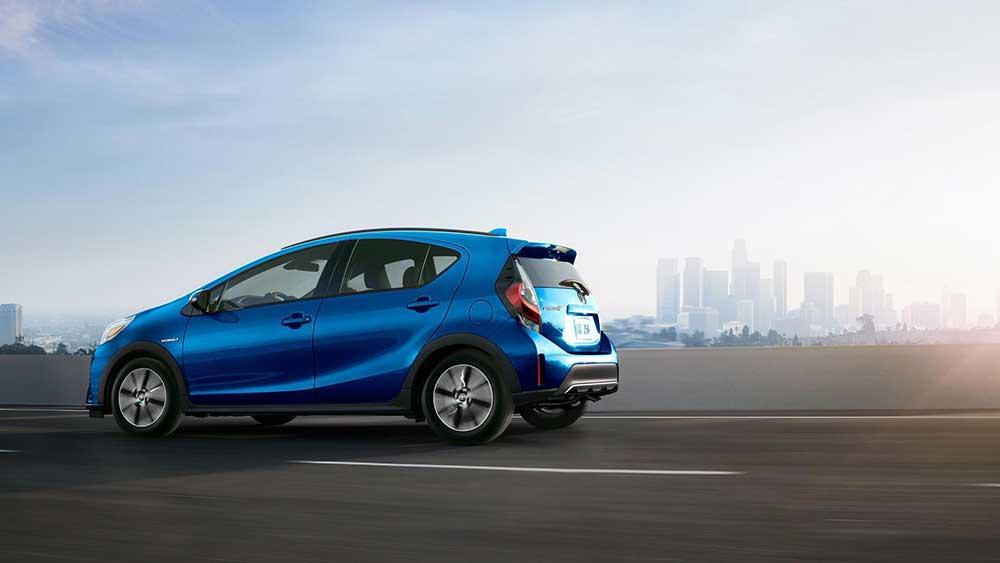 View Specials
Looking for a new Prius, Tacoma & Corolla vehicle at the best price? Look no further for Fort Collins's best selection of Prius, Tacoma & Corolla offers and incentives! Looking for a new vehicle at the fairest price? Take advantage of our current new vehicle offers featured below!
In looking for a used car for our teenage driver, we decided to see what Pedersen might be able to offer. Tanner & Mike were awesome to work with and found us a GREAT used car for our daughter. The process of buying the car was quick and easy. All of the staff we worked with was courteous and prompt with returning communication. The car was delivered to us in great shape - both the detailing and mechanically. And Pedersen worked with us on the price to make it reasonable and affordable. I have nothing but great things to say about our car-buying experience. And our daughter has been happily driving it for now two months now. My husband and I love the car so much we regularlly steal it from her so we can drive it! Thanks, Pedersen!
- Tracey B.
I'll be honest, I was not looking forward to buying a car because typically the whole experience is daunting and stressful. However, Emilio at Pedersen was beyond wonderful and I can't sing high enough praises about him! He is so personable and fun to talk to. He made sure to not put any pressure on me to buy a car (which is huge) and worked extremely hard to get the best deal for me (and succeeded!). I would send anyone and everyone I know to him because I know without a doubt they would be in the best hands! You will not be disappointed with Pedersen Toyota or Emilio.
- Lisa H.
Everyone was very friendly. Glenn Manna helped me find a used car within my price range with low mileage and only one previous owner. Glenn was not your typical pushy salesperson...thank goodness! He was able to meet with me around my work schedule. Allowed me to test drive the vehicle and allowed me to take the vehicle to my son, who is a mechanic. My son was very pleased with the vehicle's looks and performance, so I bought it! I am very happy with my new used Toyota and highly recommend Glenn Manna at Pedersen Toyota!
- Laura M.

Welcome to Pedersen Toyota Dealership
Fort Collins Toyota Dealer near Greeley, CO, serving Windsor and Loveland.
Welcome to Pedersen Toyota, your friendly Fort Collins Toyota Dealer near Greeley CO, Boulder, Windsor, Loveland, Longmont, Frederick, Del Camino, Firestone and Dacono areas have been served by our friendly and courteous staff for 50 years. All that time, we have been locally owned and operated in the Fort Collins area, and are just as excited, if not more so, to have the opportunity to assist you with your Boulder automotive needs today as we were when we first opened our doors.
We know that buying a car can and should be Easy! To help, we maintain a large inventory of new Toyota vehicles and used cars, trucks and SUVs from a variety of manufacturers. Our new inventory includes the Toyota 4Runner, Toyota Avalon, Toyota Camry, Toyota Prius, Toyota Sienna and Toyota Tundra.
In addition to selling new and used vehicles, we also service them. From routine maintenance to unexpected repairs, we provide service that is second to none. Our service department offers convenient hours and a comfortable waiting area. We also offer the ability to schedule service appointments and order parts and accessories, right from our website.
Our professionally trained staff is committed to exceeding your expectations at every step of the process as well as being an ongoing resource for any Toyota sales, Toyota parts or Toyota service needs. Being family-owned allows each of our employees the ability to act as an extension of our family and we are all empowered to do what's right by our customers.
Contact Pedersen Toyota today at 888-591-0784, or stop by our dealership location at 4455 S. College Avenue. We look forward to serving you!