2019 Toyota Corolla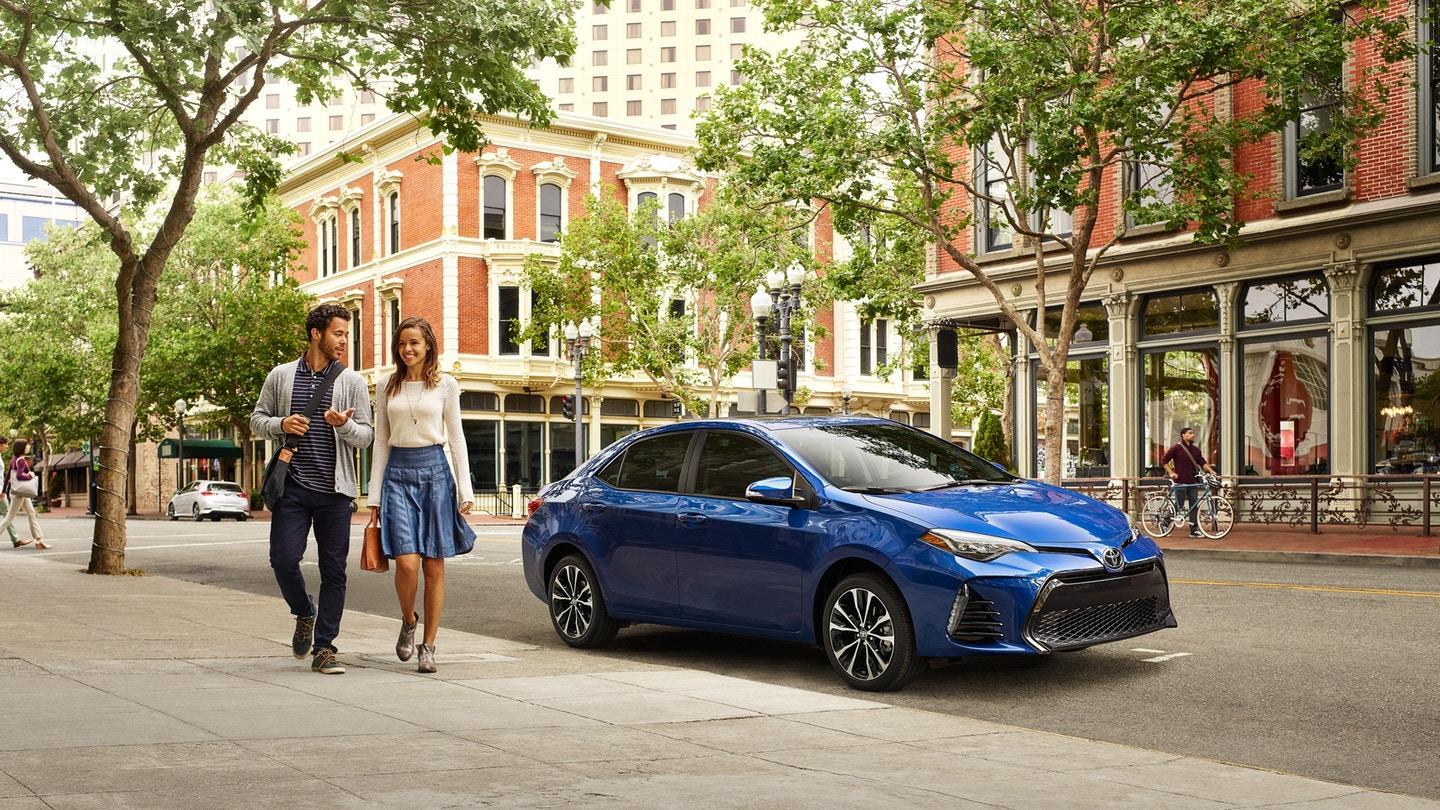 What were once exclusively North American cars and SUVs are now sometimes starting to be offered for sale in Europe these days, and it's long been common for things to work the other way around. The Toyota Corolla might have been sold on both sides of the Atlantic for longer than most of us would probably care to remember, but what we now see as the all-new 2019 Toyota Corolla is effectively the European model that's now been brought over here. So, let's look at what you'll find with a 2019 Toyota Corolla for Sale in Fort Collins here at Pedersen Toyota.
Styling
Toyota's styling has been getting a little more adventurous lately, and the Corolla could easily be seen as one of the best examples of this bolder new approach from the Japanese automaker's design teams. As well as being more exciting, intriguing and all together more appealing than any of its predecessors, this latest new Corolla has also managed to retain mass appeal. And that's because it hasn't gone as far "out there" and become as polarizing as some Japanese rivals have tended to do lately. The hatchback version was the first of the two bodystyles to arrive over here, and although the sedan is sure to outsell it eventually, the hatch has to be the most stylish of the pair. Both versions are really attractive, but in its sportiest clothes with that rear spoiler and in the right color, the hatch brings a new dimension to this 12th-generation of this incredibly enduring nameplate.
Engines and performance
As well as undoubtedly looking sportier than in the past the new Corolla is also sportier to drive than before too, especially models equipped with a manual transmission. The 2.0-liter inline-four under the hood is now more powerful, the transmission has more gears, and it's all wrapped up in a package weighing less than it did previously. The engine in the previous model produced 132 horsepower, but now there's an altogether healthier 168 horsepower on tap. It needs to be pointed out that the hatchback's we're talking about though, and the sedan is a slightly different story. Sedans still get the 1.8-liter four-cylinder developing 132 horsepower and 128 lb.-ft. of torque, which is because it's still effectively last year's model until the new sedan based on the same styling as the hatch arrives.
Interior
Although it's not been confirmed what the new Corolla sedan will deliver when it comes to rear seat space, it's probably fair to imagine the new hatch will be just as spacious as those used to Corolla sedans would expect. There's plenty of room for those in the front, and the styling and overall quality of the interior is pretty good all round. The seats do lean towards the sportier side of things and could potentially be a bit thin for more comfort-orientated buyers, but this should be seen as another encouraging example of Toyota moving in a more dynamic and youthful direction. As most of us would expect these days, there's an 8.0-inch touchscreen dominating the dash of the Corolla. The materials used throughout the interior are very good quality, especially considering the affordability of this ludicrously popular and successful nameplate that's now sold more than 40 million units and counting since its introduction all those decades ago.
For more information about the all-new 2019 Toyota Corolla, to be kept up to date about the upcoming sedan, and to schedule a test drive, don't hesitate to get in touch with us here at Pedersen Toyota today.