How do I know when my wipers need to be replaced?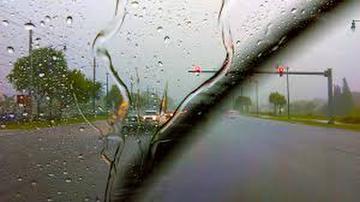 When Was the Last Time You Tested Your Windshield Wipers?
Checking the condition of your windshield wipers is quick and easy. Take the time to find out if you need new wiper blades now. Otherwise, you may find yourself facing a storm without the tools needed to navigate safely.
When was the last time you checked your wiper blades? Your car wipers are often overlooked when it comes to car care. After all, drivers normally do not pay much attention to their wipers unless they are caught in a storm or cleaning their windshield. However, the consequences of not having properly functioning windshield wipers when you need them can be extremely costly and dangerous.
How to Know If You Need New Blades
Wiper blades are designed to remove all water from the windshield in a single swipe. If your blades leave streaks, miss sections of the windshield glass, or are not sized correctly then it is time to buy new windshield wiper blades. Extreme temperatures, exposure to the sun, overuse, and ice can all quickly deteriorate the rubber which makes up the blades.
Why Size Matters
Purchasing the correct wiper blades is important to how the blades will work with your windshield. Wiper blades need to be the correct length, and have the correct curvatures to match your glass. If your blades are too long, you may miss sections of the glass, and the wipers may interfere with each other. When blades are too short, the wipers will not provide proper coverage and may leave you peeking through the streaks to see the road ahead. Your peripheral vision from inside the car may also be limited, and put you in harms way.
Other Common Issues with Windshield Wipers
Windshield wipers are powered by small motors located at the end of each wiper blade. The blade itself clips onto the motor, which you then control from the switch next to your steering wheel. Wiper motors are typically made with small plastic gears, that can deteriorate or break apart when put under too much stress. This means that running the blades while they are frozen to the glass in winter, trying to remove excess mud or debris with the wipers, or other similar situations can cause the motor to fail. When you attempt to turn on the wipers, there may be limited movement, or no movement at all. The wiper switch that you use to turn on and control the wipers' speed can also fail. This would leave you with a wiper system that doesn't respond to turn on, turn off, or switch speeds. Any of these other common windshield wiper problems can put you in dangers in a moments notice. Weather can strike any time, and its important to check your wipers BEFORE you hit the road.
Shopping for New Blades
When you are ready to purchase new wiper blades, you have several options. The biggest selection of wiper blades will be found conveniently online. You can pick from several different brands and have them shipped directly to you. Otherwise, you can find a few different brands available at most automotive parts stores. Local repair shops and dealerships will also carry wiper blades, but typically only have one brand to choose from. Keep in mind, you do pay for what you get when it comes to new wiper blades. If you want a simple set that will get you through the season, then opt for the cheaper selection. If you want serious coverage and longevity, then you will want to opt for a higher quality wiper blades.
Changing your wiper blades is simple and affordable to change yourself, and it's quick to have them replaced by your local automotive service center. Not only is maintaining your wipers a key part of car safety, forgetting to do so can be a legal issue and can be a hazard to those around you.
Contact your local experts at Pedersen Toyota for help purchasing or installing new wiper blades for your vehicle, regardless of its make and model or schedule an appointment for your convenience.