2020 Toyota Sienna for sale in Fort Collins, Colorado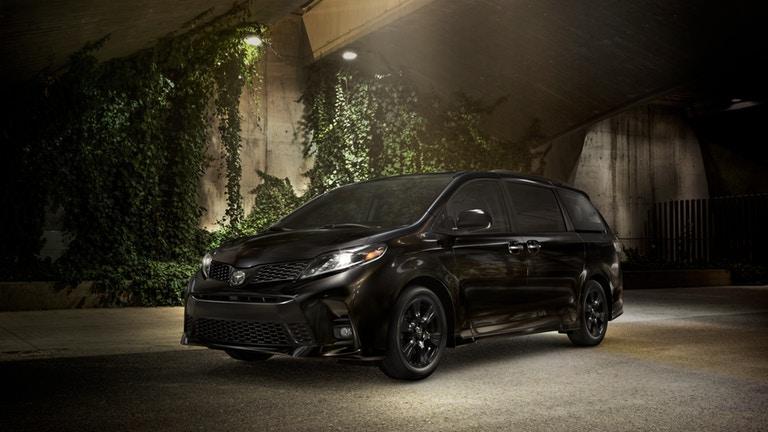 While it may not be the type of vehicle children want posters of on their bedroom walls, but nothing performs those important family transportation duties anywhere near as well as a minivan does. One of the very best is the Toyota Sienna you can check out at Toyota dealership Greeley, CO, so let's take a look at what the 2020 Toyota Sienna has to offer and why you should get in touch with the premier Greeley car dealer, Pedersen Toyota, to arrange a test drive.
Exterior styling
You will find sleeker and sportier vehicles at dealerships in Greeley, CO, but it's hard to think of too many minivans that are more attractive and more modern than the Toyota Sienna. It's a design that hasn't changed much for quite a while, and it doesn't change for 2020, but that just shows what a great design it was when the designers came up with it and we first saw it at Toyota Greeley CO and elsewhere.
Trim levels
There are five trim levels in the 2020 Sienna lineup, although if you look at the Toyota website, it does show there are seven different grades. The range includes the L, LE, SE, XLE and the Limited, but the extra two you have available to choose from at Greeley, CO Toyota are simply the XE and XLE models with the addition of the Auto Access Seat.
Powertrains
Like most minivans, Toyota keeps the powertrain nice and simple by using the same one across the entire lineup. The engine is a powerful 3.5-liter V-6 that develops 296 horsepower and 263 lb.-ft. of torque, which is sent to the front wheels through a very good, quick-shifting eight-speed automatic transmission. The engine is quiet, smooth and accelerates very nicely, and it helps make the Sienna a very comfortable highway cruiser.
Where the Sienna differs from its rivals is the availability of all-wheel drive. No less than six of the seven available versions of the Toyota can be upgraded to all-wheel-drive.
Interior
Getting more people around than a sedan or the average SUV can manage is what minivans like the Toyota Sienna are all about, and this one can accommodate either seven or eight people, depending on the specification. Not only can the Sienna accommodate all those people, but it also offers lots of comfortable stretch-out room and luggage doesn't have to be squashed in either. There's a massive 164.4 cu.-ft. of passenger volume, which translates to 40.5 inches of legroom in the front, 37.6 inches in the second row, and 36.3 inches in the third.
Features
When you see the standard equipment levels of the entry-level Sienna L at Toyota Greeley, it's hard to believe it isn't a mid-range model. Standard kit includes a 7.0-inch touchscreen infotainment system with that's Amazon Alexa and Apple CarPlay compatible, a ton of active safety systems, 17-inch alloy wheels, Bluetooth phone connectivity and audio streaming, a backup camera and five USB ports.
For more information about our 2020 Toyota Sienna inventory and to schedule a test drive to experience this fabulous minivan for yourself, don't hesitate to get in touch with us here at Pedersen Toyota today.
Source: