2017 Toyota Corolla Compact Car Review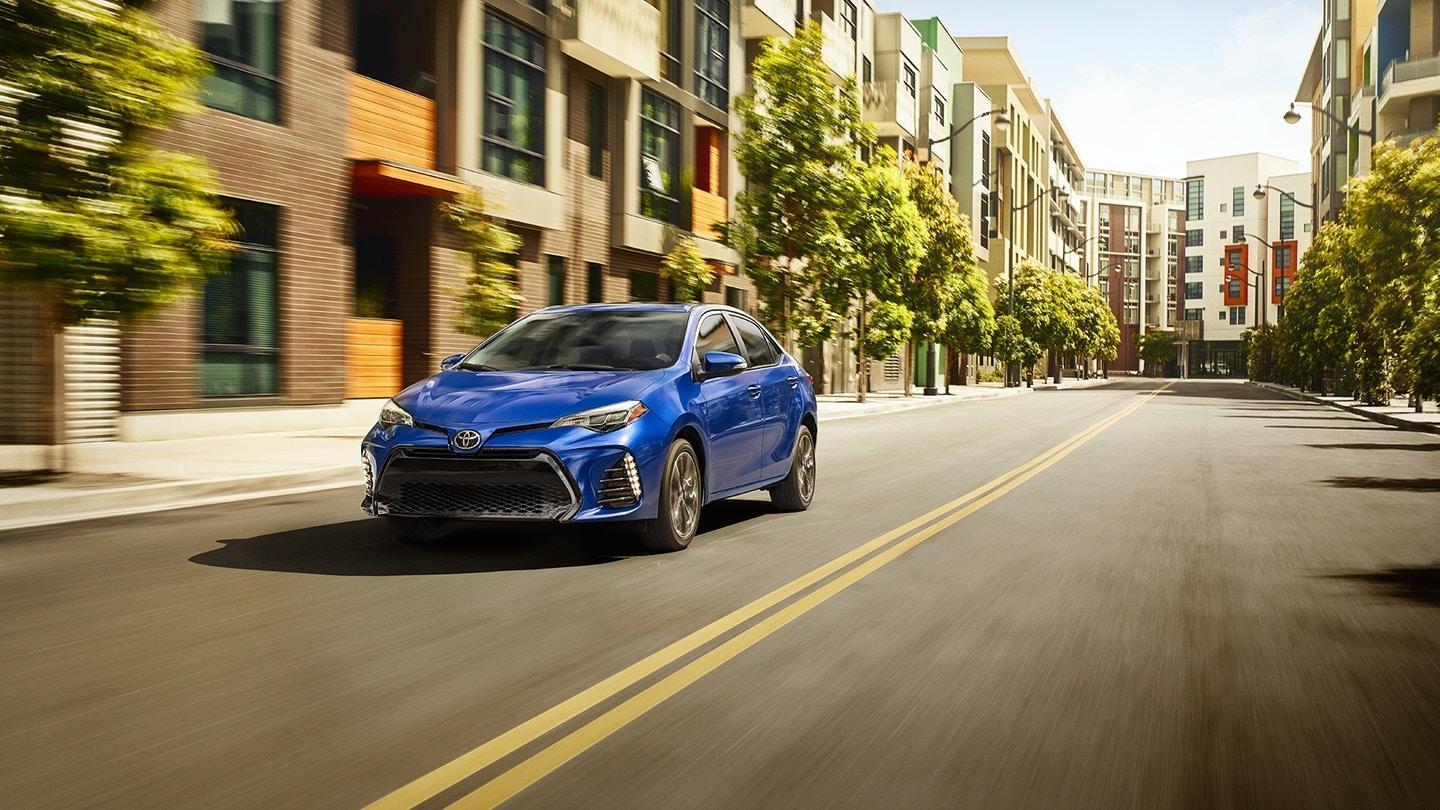 There are lots of famous muscle cars, sports cars, trucks and SUVs that have been in production for a long time and sold in big numbers over that time, but there's not much that can compare to the Toyota Corolla compact car when it comes to continued sales success. The Corolla is perhaps one of the unsung heroes of the auto world as after being introduced in 1966, it went on to become the world's biggest-selling car in 1974. It's been one of the best-selling cars in the world ever since it surpassed the VW Beetle in 1997 to become the best-selling nameplate in the world, and Toyota has now sold more than 40 million Corollas globally. So, let's see what the
2017 Toyota Corolla
has to offer, and find out if the Corolla is still as relevant today as it always seems to have been.
Styling
It could be easy to overlook the Corolla simply because we sometimes take cars for granted that sell in massive numbers. After all, a compact family sedan isn't going to have particularly inspiring styling, is it? Well actually, if you haven't checked out the Corolla lately you might be pleasantly surprised if you do decide to give the 2017 model a chance. In its most basic form it can blend into the mass-market melee of affordable vehicles, but go up the trims and the Corolla can start to get very interesting and very stylish indeed. The sporty Corolla XSE model, in particular, benefits from a blacked-out grille with fog lamps that beautifully flank a more aggressive air dam, and there's also an integrated rear spoiler that visually raises the tail of the Corolla and gives it a decidedly sporty stance.
Performance
You're obviously not going to find a 6.2-liter V-8 under the hood of a production 2017 Corolla, or anything close to it. After all, even though it can look pretty smart and sporty, this is still very much an affordable family car, so things have to be kept pretty sensible under the hood. To be fair, the two different 1.8-liter inline-fours available with the 2017 Toyota Corolla deliver a more rewarding driving experience than the previous Corolla generation offered. Even so, they do still prioritize fuel-economy over fun to a large extent, which is exactly how it should be with a car like the Corolla. The base engine you'll find in most models produces 132 horsepower and 128 lb.-ft. of torque, while the optional LE Eco model's engine is rated a little higher at 140 horsepower, and features Toyota's Valvematic variable valve timing for improved fuel-efficiency.
Comfort and features
The quality of the interior materials is good, and clearly designed with cost versus quality very nicely balanced. The two-tier dash does a great job of helping to maximize perceived space up front, and the cabin almost feels like it could be a rival to some mid-size interiors. There's a good amount of legroom in the front and the back, although the back seat is probably a little narrow for more than two adults to be seated in comfort for any length of time.
You get all the essential features such as air conditioning even in base models of the Corolla, and all trims come with a 6.1-inch touchscreen that can be upgraded to a 7.0-inch unit in XLE, XSE, Special Edition and manual-equipped SE models.
The Corolla isolates engine noise very well indeed, and the reasonably long wheelbase delivers extremely comfortable ride quality in any one of the four models. On the whole, refinement is really good, especially at this price point.
For more information and to arrange a test drive in the sensational 2017 Toyota Corolla, don't hesitate to get in touch with us here at
Pedersen Toyota
today.